k0SMSwbwfazkLIXycIZ71JAJGUQMSZ2mj4NWCg0A
Find a Rescue Pet
Please help an animal find a new loving home by starting the adoption process today.
New animals available for rehoming are added to our website daily, so if you can't find the perfect furry friend right now please check again soon.
Please note - animal viewings are now conducted by appointment only on application.
Please see our Adoption Process for more information.
Make a Donation
Whilst affiliated to the RSPCA, the Danaher Animal Home is an independent registered charity and is entirely responsible for raising its own funds. Our generous donors provide crucial funding that enables us to continue the valuable work we do. Please help us make a difference by giving us a donation today.
Gift Aid your donation to allow us to claim an additional 25% from the government on top of your donation.
If you are a UK tax payer, simply fill in a Gift Aid Form and return it to us.
Other Ways to Donate
Can You Help Us?
We could not help as many animals as we do without the help of our dedicated volunteer team. Our volunteers play a vital supporting role in the work we do.
We are always on the look out for more volunteers willing to lend a hand though!
If you're an animal lover and live near our centre or one of our charity shops, volunteering is an incredibly rewarding way to get involved. Fill out an application form today and you too could help improve the lives of the many animals in our care.
More Information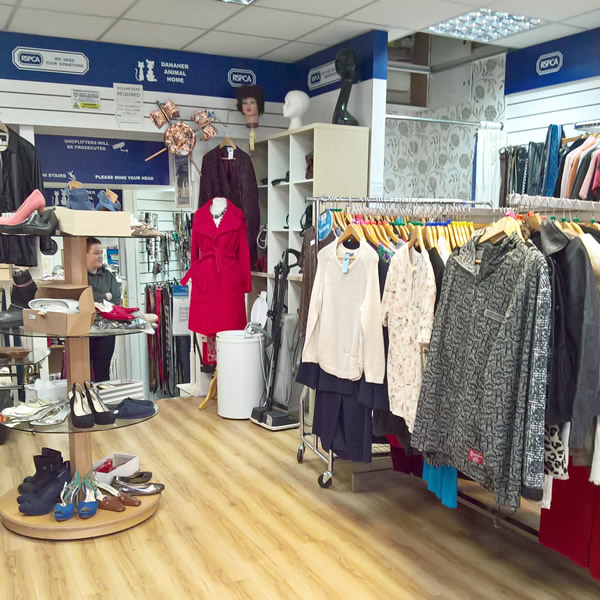 With six charity shops in Braintree, Witham, Chelmsford, Dunmow, Sudbury, and Haverhill you're sure to find one close by. Whether it's to drop off unwanted quality items or to browse the rails - we'd love to see you.
All our shops are currently appealing for donations, particularly new and good quality second hand clothing, furniture, electrical, bric-a-brac and books.
For bigger household items we also have a FREE pick up service.
Find a Donation Location